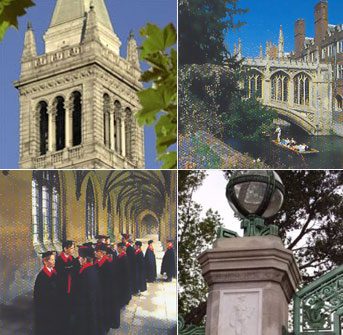 Bilo je izgleda samo pitanje vremena kada cemo cuti za prva strucna predavanja i istrazivanja vezana za fenomen "bosanskih piramida". Jedno od takvih je i danasnje predavanje koje ce Tera Pruitt odrzati na McDonald Institute for Archaeological Research pri Cambridge University pod nazivom "Addressing Invented Heritage: the case of the Bosnian Pyramids". Tera Pruitt je prosle godine uradila magistarsku disertaciju na ovu temu, a trenutno se istom bavi i u okviru svoje doktorske disertacije. Samo predavanje je inace u okviru aktivnosti Heritage Research Group koja istrazuje razlicite aspekte koji se ticu i cine kulturnohistorijsku bastinu.

Isto tako, mozemo ocekivati i malo siru raspravu na temu "piramida" na godisnjoj konferenciji Europske udruge arheologa koja ce se odrzati na Malti u septembru. U pozivu za papers za jednu od konferencijskih sessions pod naslovom "Fictitious pasts: a danger for European archaeology?", navodi se: "Bosnian pyramid fiasco has drawn attention to the way in which the creation of fictitious pasts can be used for political and nationalist ends".

Nema sumnje, pred strucnom zajednicom jos jedno dugo, radno ljeto, ali i godine istrazivanja razlicitih socijalno-antropoloskih aspekata, uzroka i posljedica ovog pseudonaucnog projekta i imidza kojeg je Bosna dobila zahvaljujuci Semiru Osmanagicu.